Written by Dave Rothacker on January 6, 2021
I believe that 2021 will be a year of transformation. In fact, I chose the word transformation for my personal word of the year.
My view of transformation is through the window of leadership. If you influence people to think, speak and act in such a way that it makes a positive difference in their life and the lives of others, you're a transformational leader.
A teacher who loves their subject and loves teaching others is a good teacher.
A teacher who believes in their students and strives to make a positive difference in their lives while teaching their subject, is a transformational leader.
It's about making a positive difference in the lives of others.
My first exposure to TFL (Transformational Leadership) was in John C. Maxwell's book Intentional Living, published in 2015. Like a lighthouse that comes closer in view to approaching ships, Maxwell writes about it in his 2019 book Leadershift.
That book more than set the hook for me. I embraced TFL and craved more. So, in 2020, I joined the John Maxwell Team and worked my way through mentorship and then to the position of Independent Executive Director.
I believe, in every cell of my body, TFL is the way in which to make a positive difference in the world.
My commitment to the Maxwell organization paid off in a big way. Unbeknown to me, Maxwell decided to devote this year to the largest effort he's ever undertaken, the Change Your World movement. It's based on the book Change Your World, scheduled for release January 26, 2021. And Change Your World is based on Transformational Leadership. Talk about timing.
I
See
I see a day when there will be no labor shortages for mid level to top operating companies in the Skilled Trades
industries.
I See
How
It isn't about the details of how now. I can tell you, from a high level viewpoint, it will be through a combination of excellent operating practices and TFL.
I See
You
Most have the potential. If you're passionate about guiding others toward a better and positive future, I see you as a capable torchbearer.
Reality
Is
Most are not capable, however. That would be Pollyanna thinking. Not that it requires a superhuman effort and the brain of Einstein. It doesn't. It requires passion, resilience and persistence – dogged persistence. And in the land of fast-twitch social media, most lack it.
My Reality.

Is it Yours?

I lack it. Left to my own devices, I would come up short. I need others. I need to be involved with people who want to travel the same road. I need more than a "Yeah, I'm in," commitment. I need your skin in the game. Because when I get that, I'm not going to let you down. And if you believe in me, I'm going through concrete walls to not let you down.
Make
Your Reality

Work

Whether you can lead on your own, whether you need to create a mechanism like I have to, or whether you're somewhere in between, you can make it work. The question is, do you want to?
Transformation

Works

The following is a John Maxwell Team illustration of its process: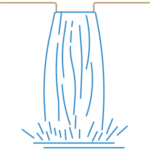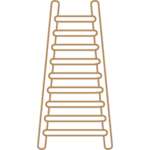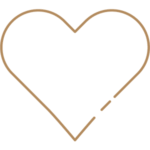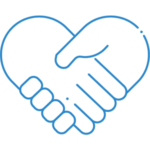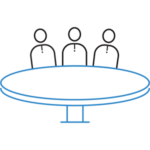 The
Change

Your World Movement

John Maxwell kicked off the Change Your World campaign last month with this webinar.
Transformation
Tables
The Change Your World Movement's foundation is the Transformation Table. It's a simple method for bringing people around the table to share common values that will empower each person to first experience their own transformation while they learn to grow with others around the table.
Mastermind

Sessions

In addition to writing, I'll strive to bring about transformation via Go Time Success Group Leadership Mastermind Sessions

In fact, our next Mastermind is the 21 Irrefutable Laws of Leadership for Service Managers. Sign up your Service Manager today!