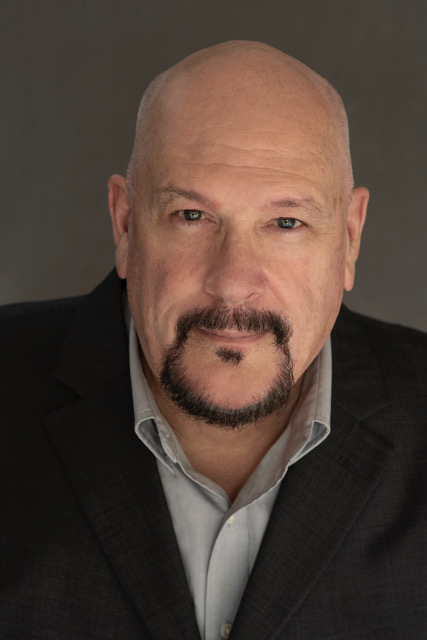 Dave Rothacker started working for a large HVAC mechanical contractor in Northeastern Ohio in the mid-1980s as a truck driver, following a 10-year career in the grocery industry. After one year he moved inside to service operations and the next year began a two-and-a-half-decade tour in management that journeyed through six different companies. With an educational background in business and accounting, Dave was analytical by nature. That changed in the mid-90s as the commercial internet started up. With the support of Dan Holohan, a talented author and industry legend, Dave started writing and quickly discovered his creative side.
Along with two other gentlemen, he launched AREA51HVAC.COM, an online community for HVAC and Plumbing professionals. It became the perfect playground for his pen and business metaphors and was the original launch site of the Starship which today is the Starship Freedom. At the same time, Dave belonged to leadership and management communities outside of the skilled trades, where he wrote and continued to learn. Upon inception of the Service Roundtable, former CEO Matt Michel invited Dave into the community. Over the years he has written exclusive business book reviews and articles. Today he is the author of HVAC Trade Talk, the Saturday Rabbit Hole and is a Service Nation Alliance mentor. Dave also writes a monthly article for the ACCA HVAC Blog.
Along with Ben Stark and Chris Hunter, Dave wrote the book It's Go Time, a narrative of both Ben and Chris's journey from single truck owners to owners of multi-million dollar successful operations. It's the perfect business roadmap for contractors doing $15,000,000 or less in annual revenue.
Dave is husband to Rosemary, a romance fiction author and forensic expert in the mortgage industry, father of adult children Victoria and Carla, and grandfather to Cecilia, Rocco and Giovanni. Dave is a leadership guide and coach for the Go Time Success Group. He's passionate about leadership, design, design thinking, marketing, branding, psychology, neuroscience, the concept of business WHY, creativity and 21st-century educators. A voracious non-fiction reader hardwired with a growth mindset, Dave, who considers himself an explorer and guide, distills concepts from these disciplines and presents them to business owners and managers for thought, growth and action.
Dave's Purpose: To inspire and guide people to be who they are and to become all that they can be.
Dave's Vision: To end the skilled trades labor shortage. (Read my outlook on the vision here)
Your Question: How in the world are you going to do that!?
Dave's Answer: This is a work in progress, but I'll give you a hint: Create the type of company that people will line up out the door trying to get in.
Testimonials
Dave has always given back to the industry and has an ability to look at an ordinary situation in a different way. He often brings forth unique perspectives that make people stop and think.
– Matt Michel,
President of Service Nation Inc.
As someone who is 22 and has never been in a leadership role, this success group has been fantastic for me. Dave and the whole mastermind group I'm a part of has helped me more than anyone will ever truly know.
– Tanner Palacios
I think there are many women who, like me, have become leaders by default – either because of family or marriage. I really can't explain how exciting it's been to realize I need to raise my lid – and to learn how to do it.
– Lori Stickling